Adjust Font Size: [ A+ ] /[ A- ]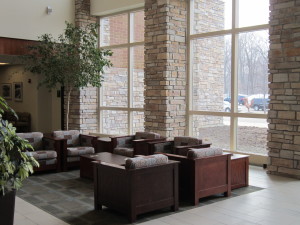 An Ambulatory Surgery Center (ASC) is a facility where surgeries that do not require a hospital admission are performed. Patients who elect to have surgery in an ASC arrive the day of the procedure, have the surgery in an operating room, and recover under the care of a nursing staff, all without hospital admission.
At the Bone and Joint Surgery Center of Novi, we focus our attention on making your outpatient experience as pleasant as possible. Our highly trained staff and your surgeon combine state-of-the-art equipment and compassion to provide you with the highest quality of care in a supportive environment. Your personal comfort and rapid recovery are our highest priorities.
Hours of Operation:
Monday-Friday
6:00 a.m.-5:00 p.m.
Please know that the ASC does not offer emergency or after-hours care. Therefore, should you require immediate treatment for a problem following your surgery, please contact your surgeon's answering service. In an emergency please call 911.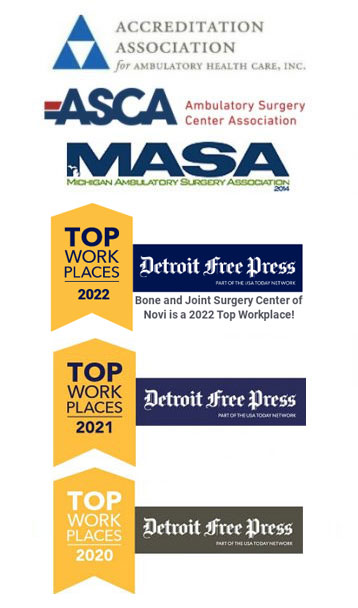 Providence Hospital and the following physicians have ownership or financial interests in the Bone and Joint Surgery Center of Novi (ASC).
Sean Bak, MD
Marc Borovoy, DPM

Matthew Caid, DO

Laith Farjo, MD

Todd Frush, MD

Jean Paul Guiboux, MD

Michael Kapsokavathis, DO

David Knesek, DO
Jefferey Michaelson, MD
John Miller, DPM

Neal Mozen. DPM

Jeffrey Placzek, MD

Robert Mihalich, MD

Diana  Silas, DO